Check out Gumuchian "B" Collection!!
A portion of the proceeds of all sales will go to HoneyLove.org! 
Press Release: http://www.gumuchian.com/files/b-collection-pressrelease.pdf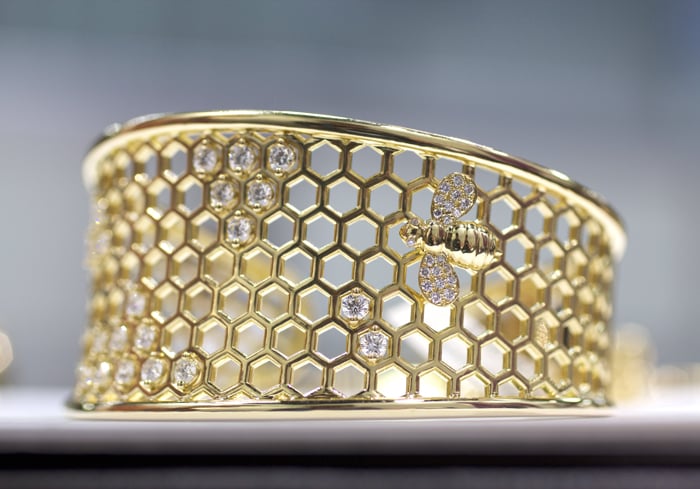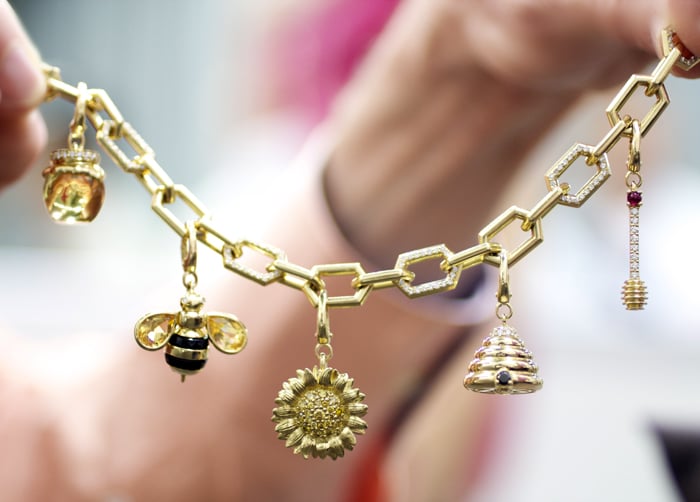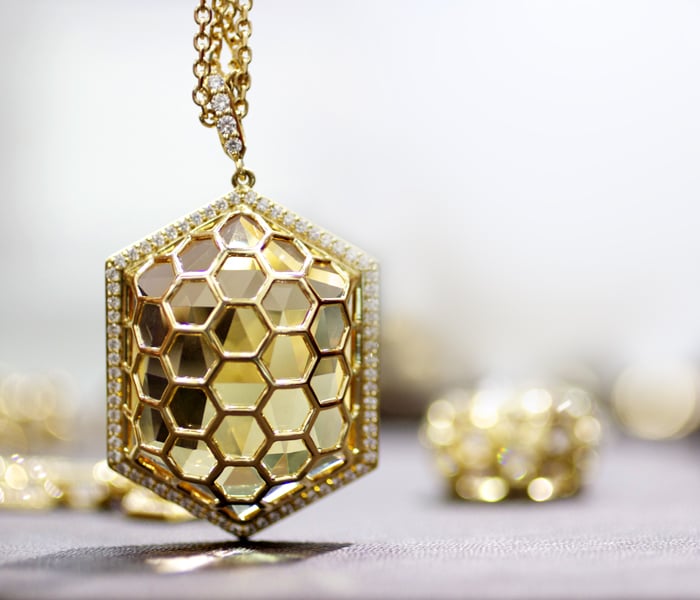 Photography courtesy of Erika Winters from Pricescope
[via pricescope]
Did you know that the declining honeybee population is affecting the world's food supply? We didn't. And we also didn't know that one in every three bites of food consumed in the U.S. is a direct or indirect result of bee pollination. According to HoneyLove.org, bees pollinate a whopping 80% of the world's plants. 

So Patricia Gumuchian–who designed the "B" collection of rings, bracelets, earrings, and necklaces–answered the call to action to support urban beekeeping.

"I have never been afraid of bees. I think they're wonderful," said Patricia Gumuchian. "I look around our office of women and think about the worker bees – who are the female bees – and how valuable they are to our livelihood. Our family gatherings and holidays largely center on all types of foods. What would happen if these things just went away? The effects could be detrimental. We need to change what's going on."
View more press on the collection below! 
http://jewelrynewsnetwork.blogspot.com/
http://americangemsocietyblog.org/
http://blog.nationaljeweler.com/
http://news.centurionjewelry.com/
http://www.epageflip.net/   Page 28